Sip, Savour,

Learn: A Deep Dive into the World of Yunnan Pu'er Tea Drinking
Malaysian teacher Wu Ailing and American teacher James were introduced to local Pu'er tea experts Yu Bai and her French husband William by her friend, editor Mo Yingyi. This happened on their trip to the spectacular Jingmai highlands of, southwest Yunnan's Pu'er.
Jingmai - home to sprawling tea gardens and charming villages of ethnic groups - is grooming itself to be added to the prestigious UNESCO World Heritage list.
Ailing was an occasional tea-drinker and certainly did not consider herself an enthusiast. However, the wealth of knowledge possessed by Yu Bai and William encouraged her to learn more about the world famous Pu'er tea.
The charismatic couple of tea experts not only awakened the sense of taste of their visitors but they also warmed hearts with kindness and filled minds with tea knowledge.
During the stay in Jingmai, Ailing was introduced to a variety of Pu'er tea. This came from the many tea sessions she and her fellow visitors had over the weekend. One, in particular, extended late into the night. The wondrous thing was that time just rapidly sped by as she "immersed" herself into the teas of the mountains.
Ailing and James learned many things about Pu'er tea. From the initial taste to the aftertaste, from the aroma to the astringency, from the colour of tea leaves to the clarity of the tea soup (or liquor), from the vessel to the cups... the complexity of appreciating Jingmai Pu'er tea overwhelmed her. Added to that were the aesthetics of the setup, the elegance of the motions and the medley of tastes.
She thought of building a spreadsheet to better understand the attributes of tea. But William informed his guests that spider web diagrams, among others, had already been constructed to analyse tea.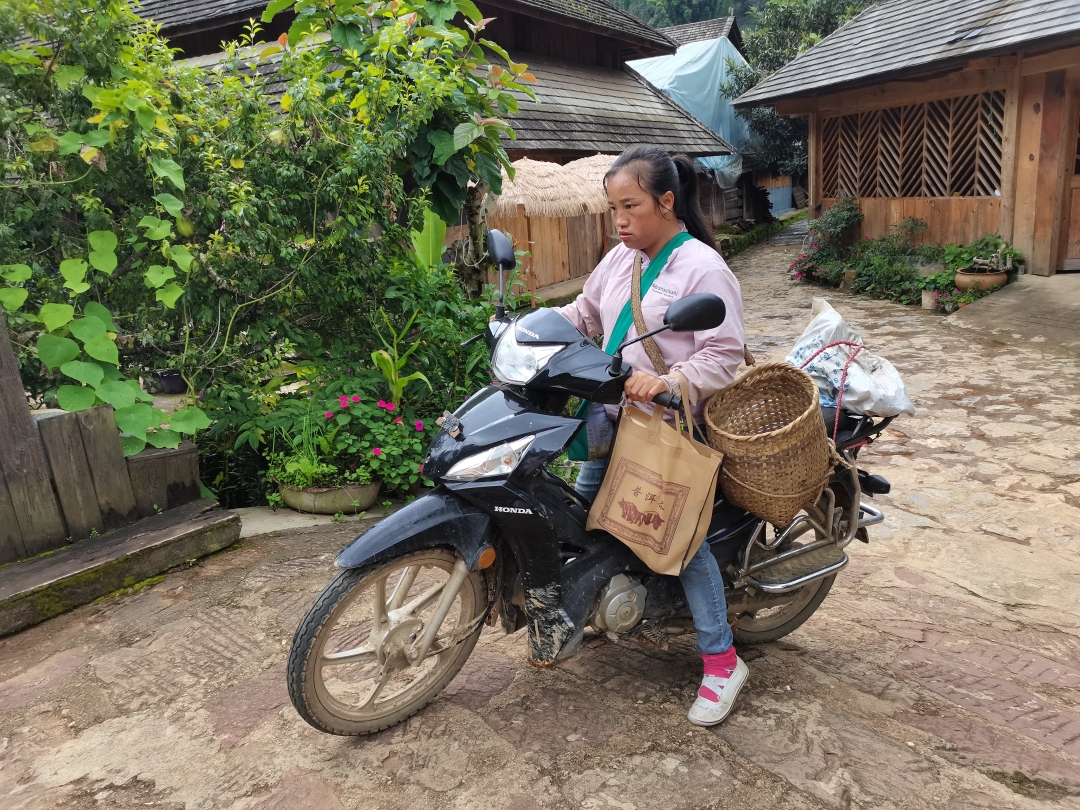 Ailing relaxed and contented herself with the simple pleasure of sipping a cup of Jingmai Pu'er tea with her terrific hosts.
Drinking Jingmai Pu'er tea truly rewards its consumers in a variety of ways. It could merely be for the sheer delight of savouring a cup of tea, or for the enjoyment of it with a group of friends. For those hard at work, it could be a source of inspiration. And for the analytical mind,it is an engaging subject to study and discuss its intricacies.
William was also asked what the health benefits of drinking tea were. To which he answered candidly and cleverly. The happiness one obtains when having sessions of tea with friends was healthful enough.
Reporting by Yang Piyuan (Malaysia): Photo provided by Yubai and Mo Yingyi; Editing by Mo Yingyi